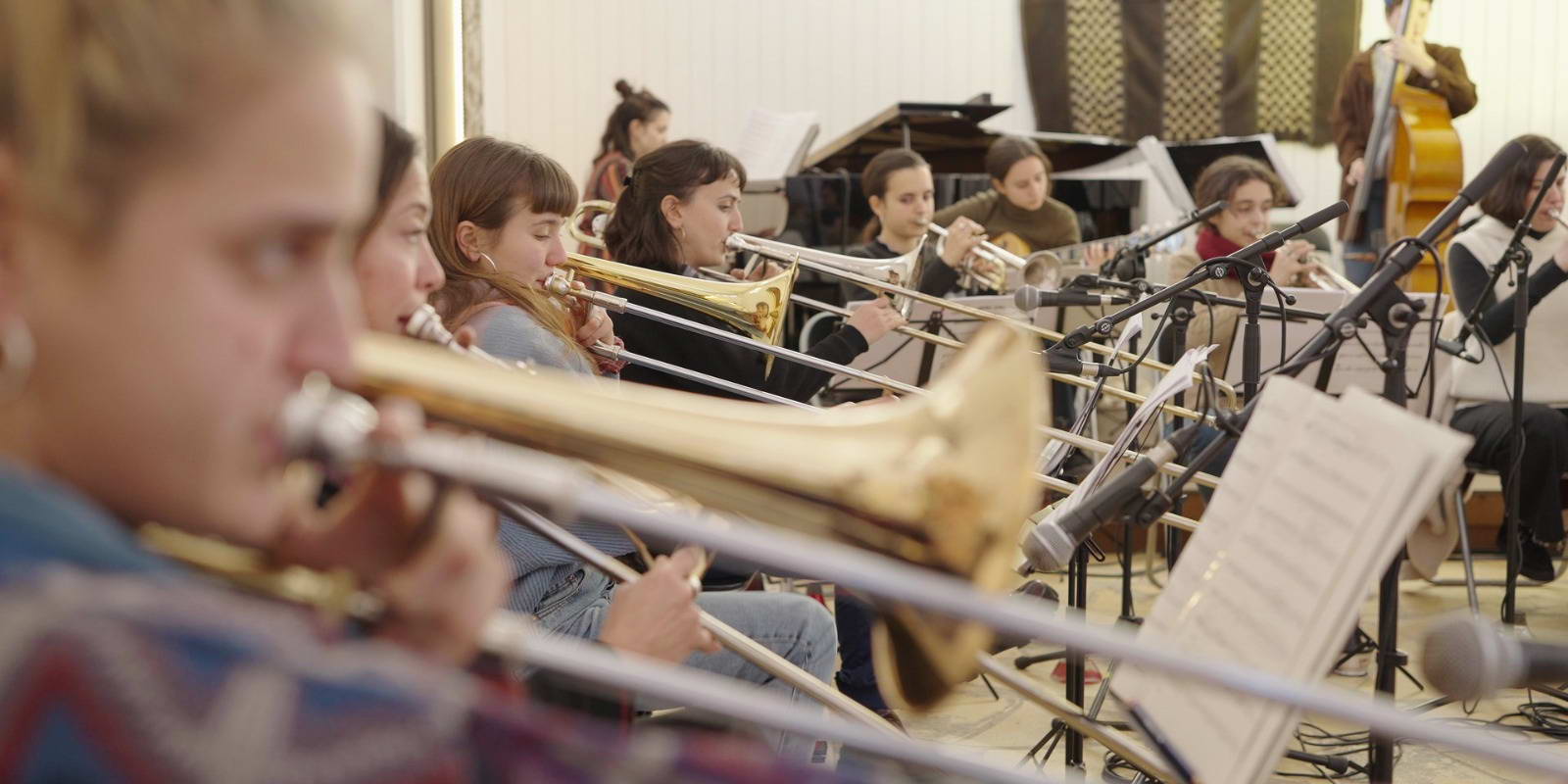 The Valparaiso Big Band arises from a project made possible thanks to the collaboration between Clasijazz and the Valparaiso Foundation. With the aim of opening paths for the future, a big band entirely composed of women is created, which begins with a few intense days of residence, leisure and creation in the magnificent facilities that the Foundation has in Mojacar.
A lineup that welcomes a faithful representation of the best performers of the national jazz scene. Young, creative women who have carved out an outstanding position for themselves and with a promising future ahead of them. An example and model for girls, young women and women who dream of choosing music as a vehicle of expression, pleasure, or profession.
An entirely female repertoire, composed by a selection of some of the best female composers and arrangers of all times, such as the legendary pianist and composer Mary Lou Williams, the revolutionary American conductor and composer Maria Schneider, the veteran conductor and pianist Toshiko Akiyoshi, who has written extraordinary arrangements in front of her orchestra, and the Japanese Miho Hazama, one of the most important composers and arrangers of the moment, among many others.
Trumpets: Alba Armengou, Andrea Motis, Alejandra Artiel, Elsa Armengou
Trombones: Rita Payés, Alba Pujals, María Cofan, Corina Martínez
Saxs: Irene Reig, Eva Fernández, Cristina Miguel, Clara Juan, Alba Esteban
Piano: Ester Quevedo
Guitar: Carla Motis
Double Bass: Blanca Barranco
Drums: Lucía Martínez
Clasijazz Valparaíso Big Band – Seafever (Christine Jensen)