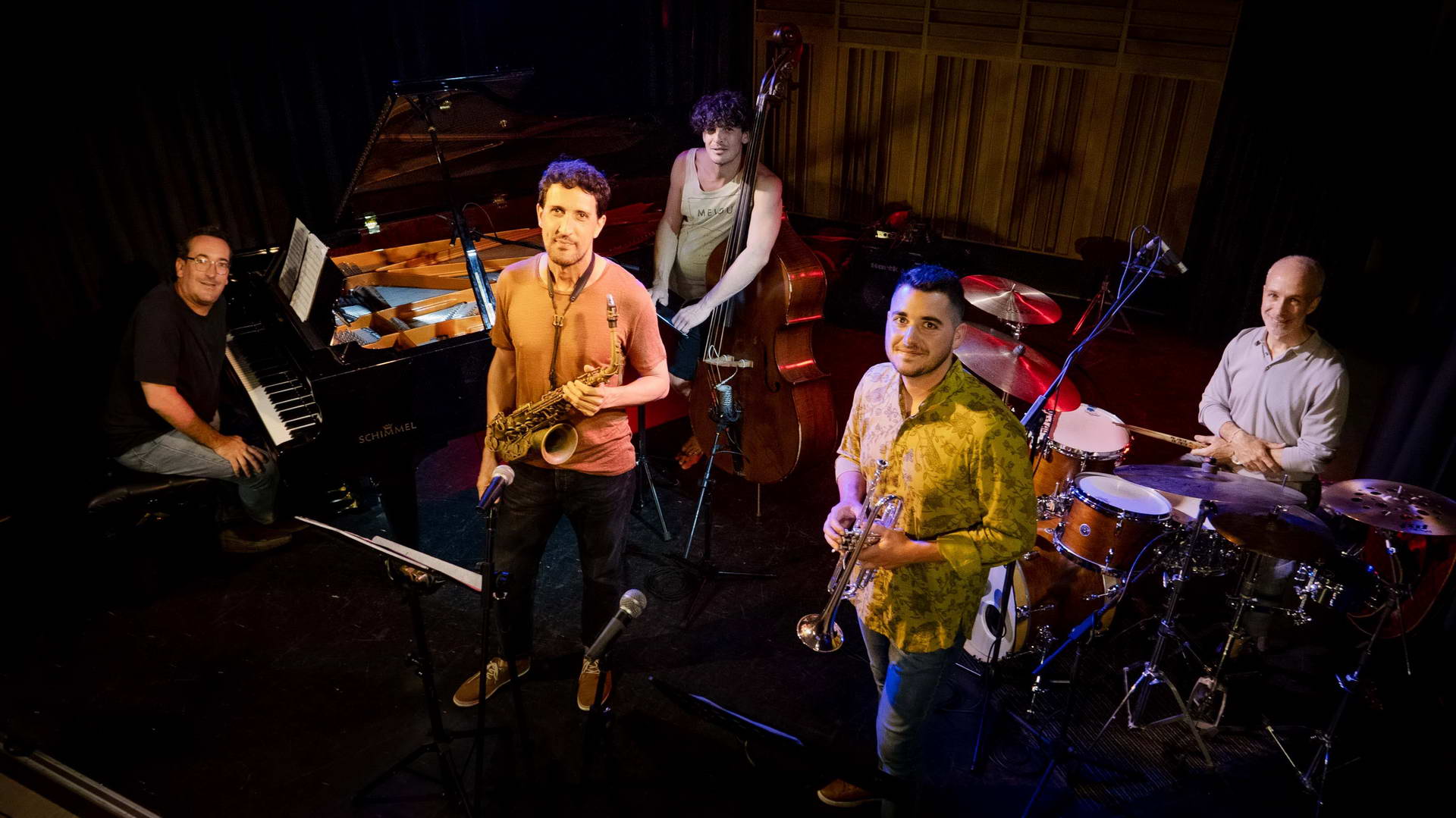 In 2018 the Clasijazz Quintet project was born with a double objective, on the one hand, to develop an in-house formation and on the other hand, to stage with a didactic and festive approach repertoires dedicated to hard bop jazz that emerged in the late 1950s and that even today maintains its relevance to the point that it can be considered as the mainstream.
A project composed of a compilation of relevant authors and jazz themes. Compositions by master musicians such as Benny Golson, Tadd Dameron, Lee Morgan, Dexter Gordon, Art Farmer, Hank Mobley, and many more. Varied and formative repertoires conceived precisely for quintet, a format that emerged with the bebop revolution in the mid-1940s and has since remained one of the most significant in the history of jazz. The rhythms of Bossanova, hard bop, bebop, ballads, and music of great quality are performed for the general public. A compendium of great Jazz compositions from a very particular vision that reminds us of the golden age of this musical style.
Clasijazz Quintet has made a series of thematic cycles such as "An artist or a record" or "Monographic" through concerts and didactic performances. Apart from its thematic cycles, Clasijazz Quintet has participated in concerts and festivals in different cities and clubs, where it revisits all this background of music learned and already integrated into its DNA.
José Carlos Hernández: Trumpet and flugelhorn
Antonio González: Alto and tenor sax
Pablo Mazuecos: Piano
Bori Albero: Double Bass
Miguel Canale: Drums
Clasijazz Quintet – Starmaker (Roy Hargrove)