Brazulada. Presents "Samba Luiza"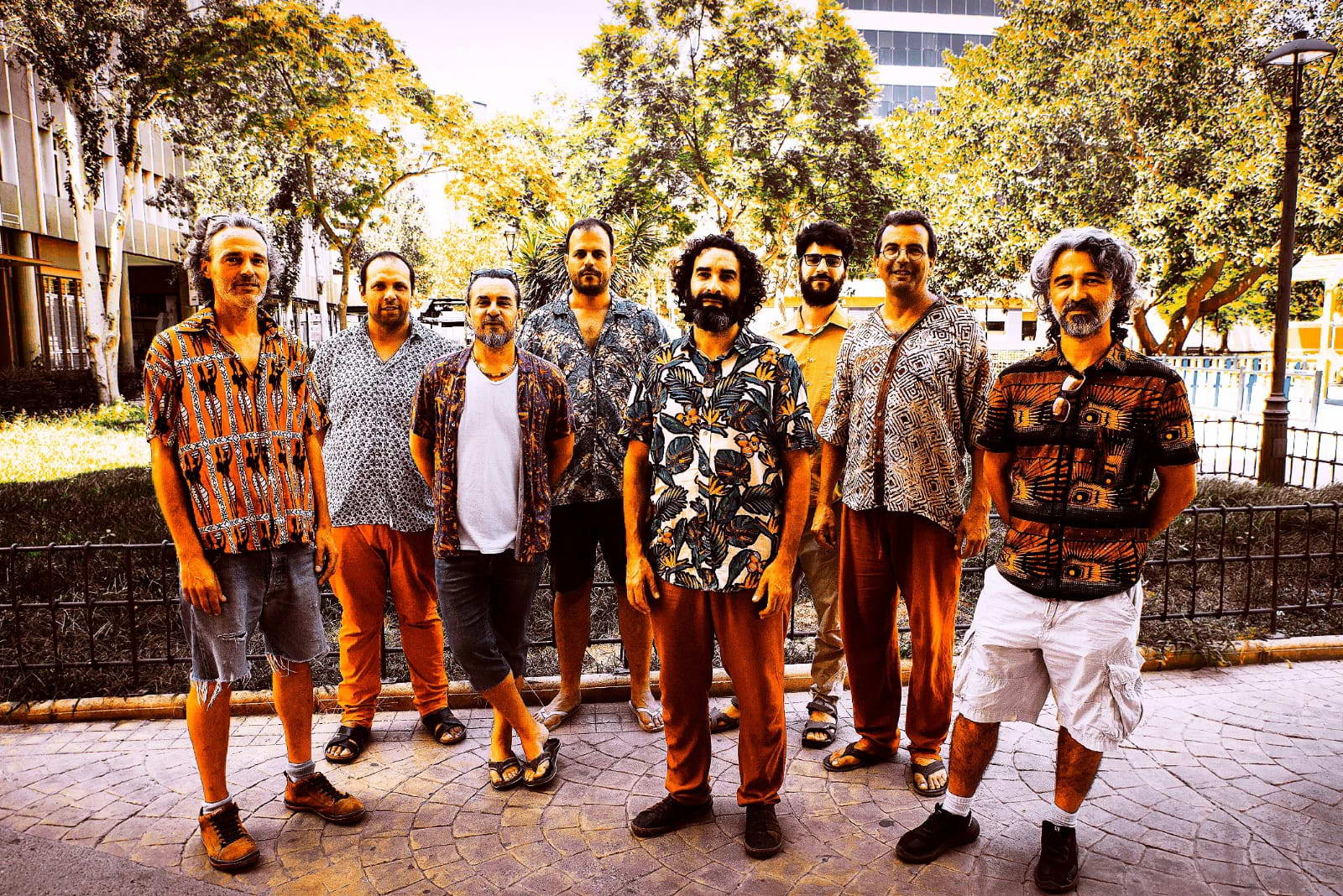 Brazulada comes from the blue of the sea, from Azulada*, and from Brazil. It is the filtered sound of an escape, that of trumpeter Julian Sanchez, to the state of Paraiba in northeastern Brazil. Years of coexistence and musical encounters are connected by the blue of the sea and the roots of two cultures, the Northeastern and the Andalusian. A union based on the most ancestral of popular music, rhythms, and dance that underlie the repertoire of this musical group.
Starting from the unknown, the new, which little by little becomes familiar as in the journey of a nomad, Brazulada's music distills forró, samba, maracatu, baião, choro and a bolero, original compositions and arrangements inspired by the melodies, sounds and rhythms that aspire to be, or already are, as the maestro Hermeto Pascoal says, Universal.
With their first work Samba Luiza, they have been awarded as a finalist group in the Jazz Guide Awards 2022, they have performed at the 24th Jazz Festival of the University of Seville, at the XV Jazz Festival of Cadiz, at the Abierto Jazz Malaga 2021, Clasijazz, Rizoma, and PlantaJazz of Granada obtaining colossal success among the public.
Brazulada is integrated by: Javier Galiana on piano and vocals, Joan Masana on double bass, David León on drums, Jesús Santiago on percussions, Valentín Murillo on piccolo, flute and tenor saxophone, Fernando Brox on trombone and flute, Enrique Oliver on tenor and soprano saxophones, and Julian Sánchez on trumpet, flugelhorn, arrangements and compositions.
They are the meaning of existence and the excellence of this wonderful musical work.
Julian Sánchez– trumpet, flugelhorn, arrangements and compositions.
Javier Galiana – piano and vocals
Joan Masana – double bass
David León – drums
Jesús Santiago – percussions
Valentín Murillo – piccolo, flute and tenor saxophone
Fernando Brox – trombone and flute
Enrique Oliver – tenor and soprano saxophones
Brazulada-Tu Con Maraca (24 Festival de Jazz Universidad/ASSEJAZZ. Sevilla)